At Mawer Welding we offer a wide range of customized welding machines, refurbished used machines, welding accessories, and consumables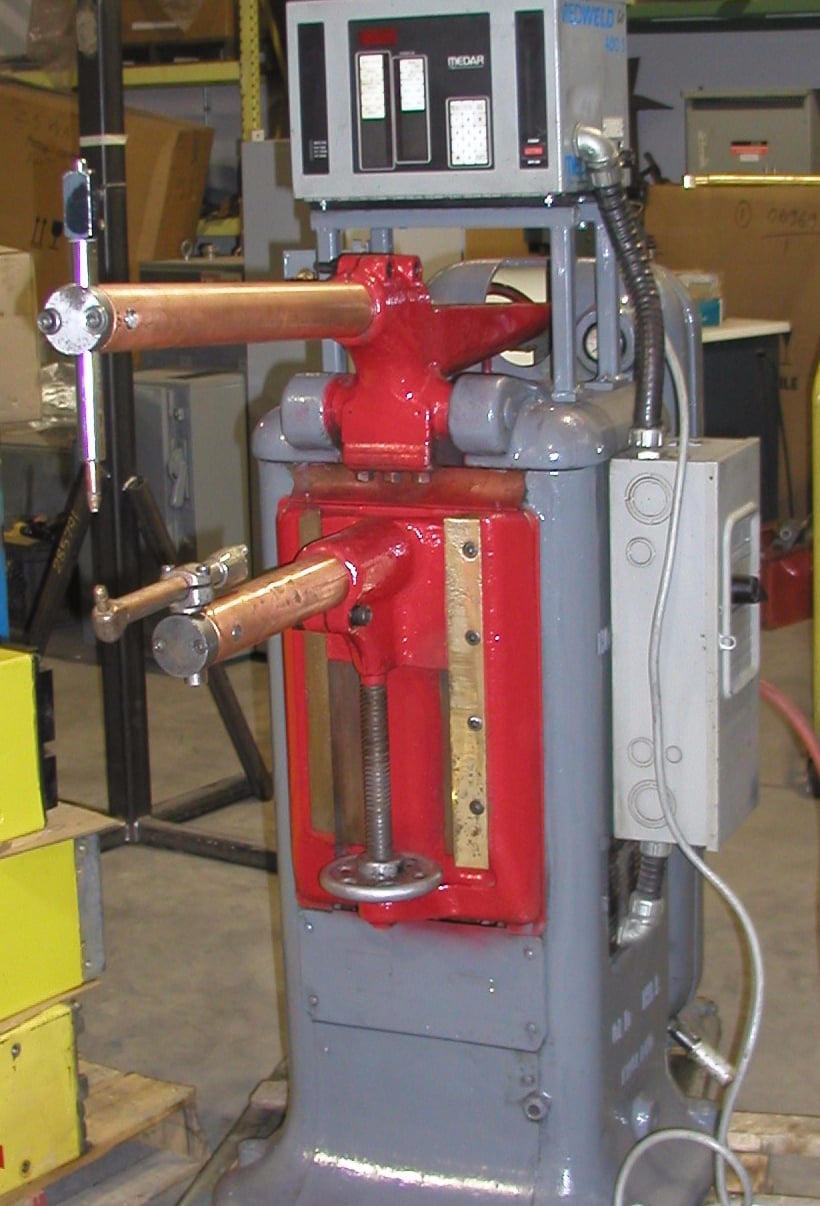 Rocker Arms
Rocker-arm welders are an economical style of spot welder. They are constructed with an upper and lower arm, where the upper arm pivots down until the electrodes contact each other. Throat depth is easily adjustable to allow for different sized parts

Press Welders
Press welders are one of the most versatile types of resistance welders. They operate with an upper ram that is pressed down in a linear fashion. The mounting faces of press welders allow for custom tooling fixtures to be installed and T-slot mounting plates allow for quick changeover. Press welders are great for spot welds, projection welds, and high electrode force applications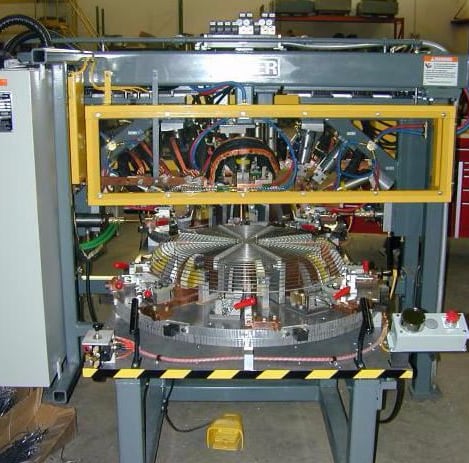 Dedicated Multi-Guns
Dedicated multi-gun weld stations are designed for welding large quantities of a specific part. These welders are ideal when consistent, repetitive welds with a quick cycle time are required. They can include nut feeding and automatic part-ejection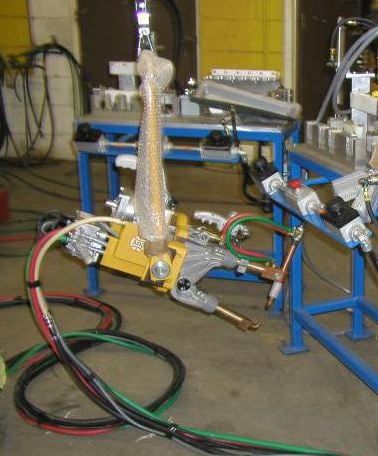 Portable Guns
Portable guns are manoeuvred by the operator and allow for spot welding in any plane. These welders are very versatile and can be used in many different applications. Custom made fixtures are available upon request.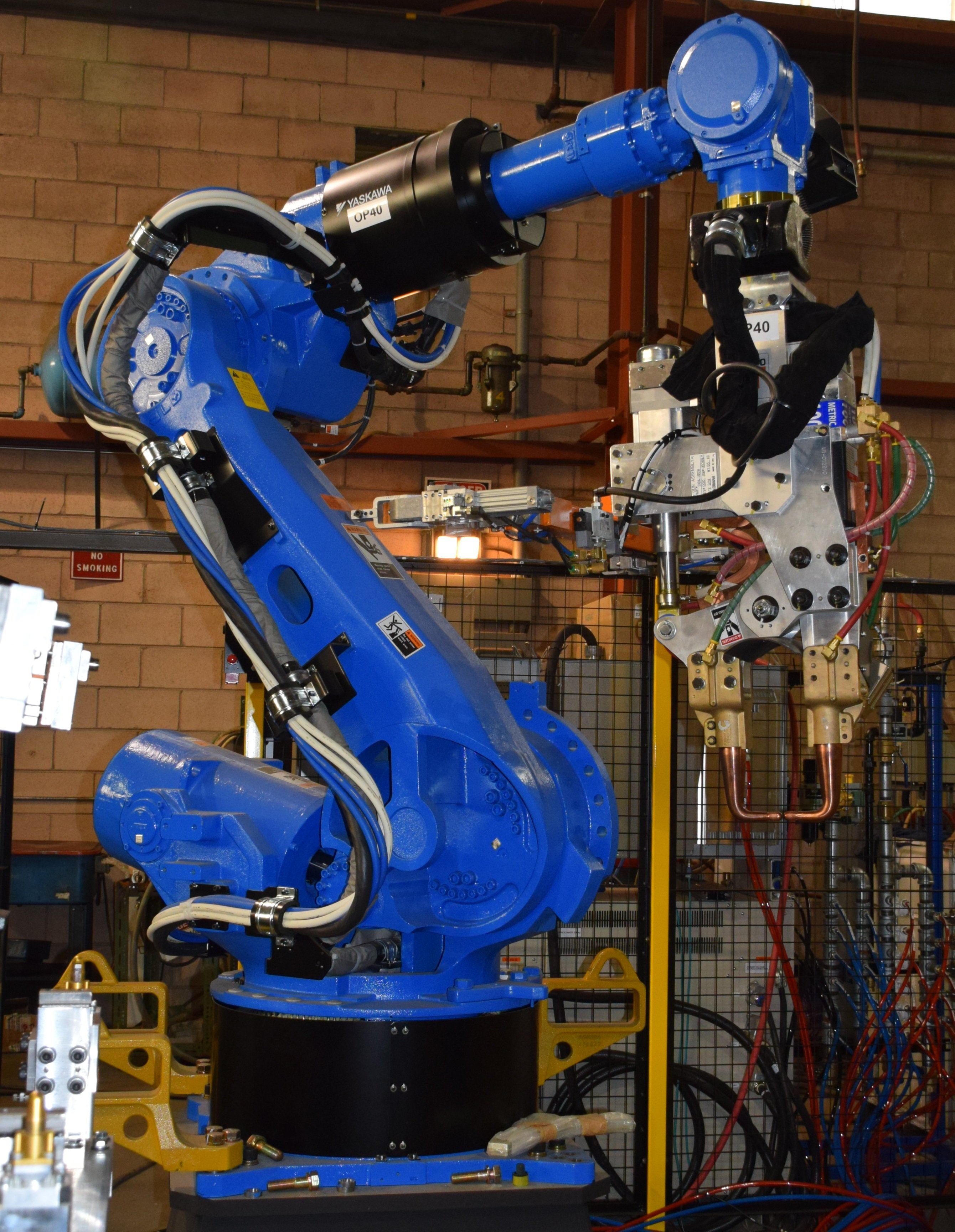 Robotic Transguns
A robotic transgun consists of a weld gun and transformer attached to the end of a robotic arm. These are used in automatic systems to reduce labour while improving speed, weld consistency, and safety.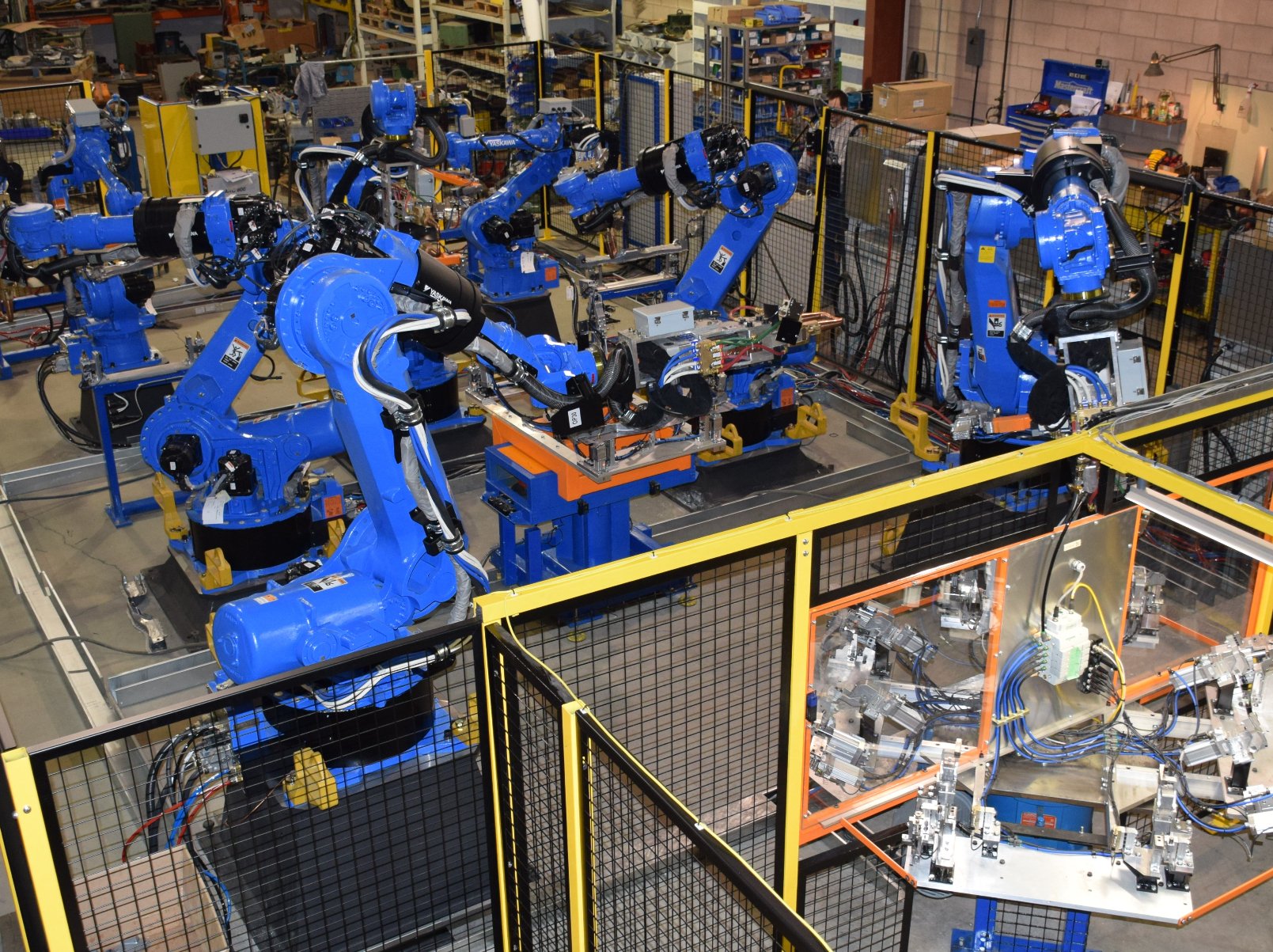 Robotic Weld Cells
Robotic weld cells are stations with integrated robotic arms to allow for a fully automated process. These are ideal for high volume jobs as cycle time and labour are both decreased while overall safety is improved.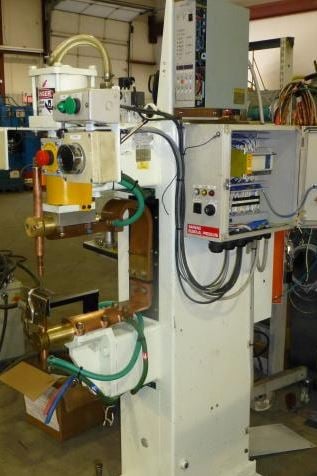 Pedestal Welders
A pedestal welder is a light duty version of a press welder. They weld in a vertical plane and are great for light applications of spot welding, fastener welding, or projection welding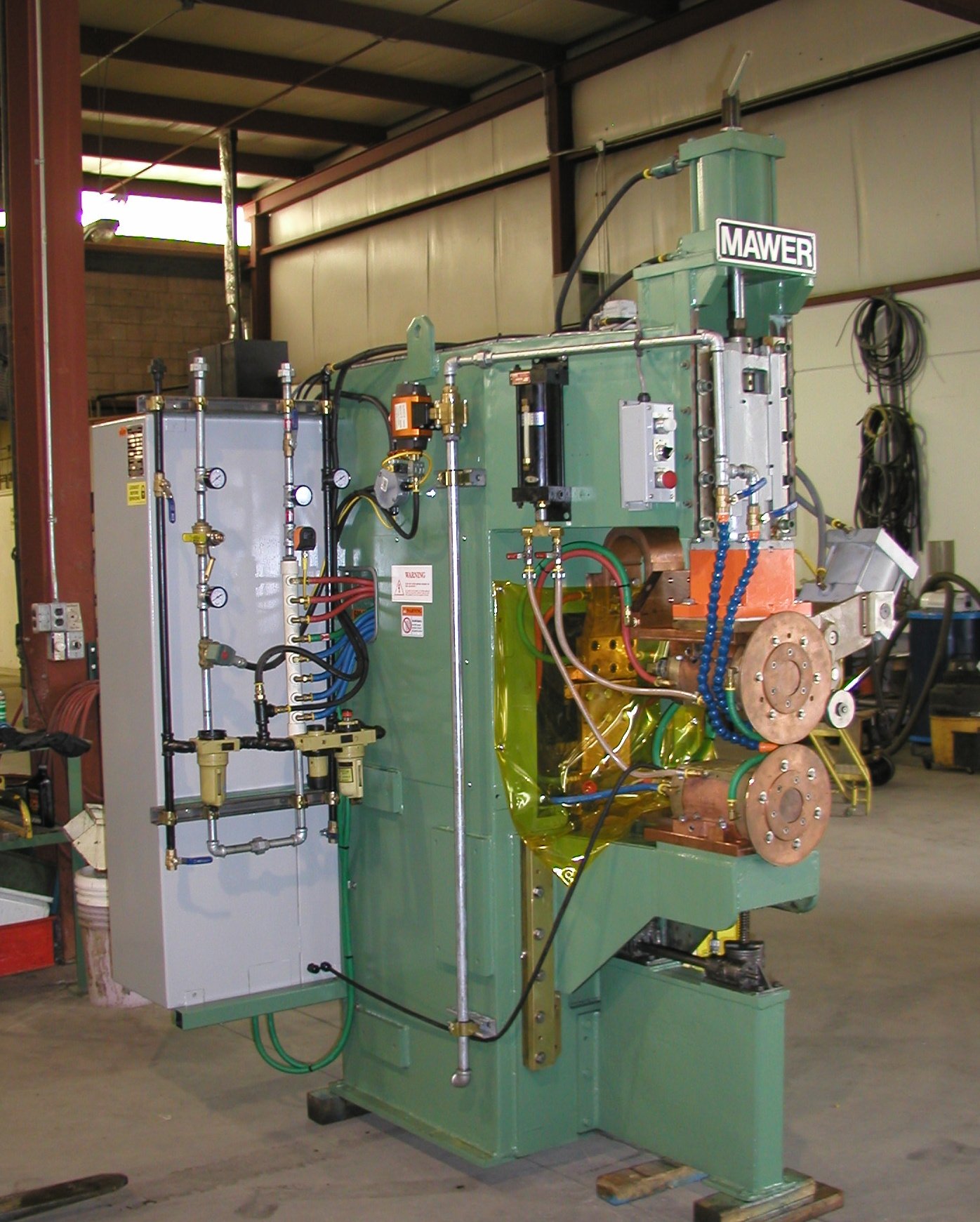 Seam Welders
Seam welders utilize copper wheel electrodes. The wheels are pressed together and a current is passed through as metal sheets slide between the rollers. This type of welding allows for a continuous air tight seal.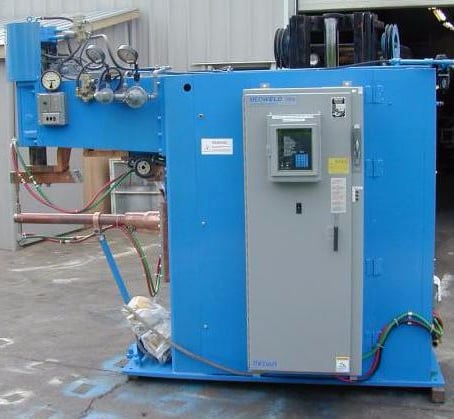 3-Phase Spot Welders
3-phase spot welders are used for aluminum or heavy welding applications. These machines offer a higher current output which is required for welding materials with lower resistances